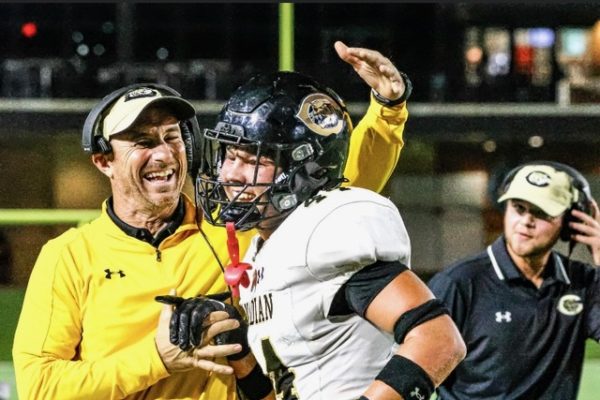 Last Friday, the Canadian Wildcats faced the Randall Raiders in Canyon.
     In the first half, the Wildcats scored 59 points and blocked out Randall.
     "We had touchdowns by 6 different players and our offensive and defensive lines played great," head coach Andy Cavalier said.
     When asked what improvements our players could have made, Cavalier said there is always room for improvement.
Story continues below advertisement
     "We always try hard to focus everything we can do better and not just what the scoreboard says and after watching the video there is still improvement to be made in all aspects of the game," Cavalier said.
     Of course, Randall put up a fight, but in the end, they were not able to overpower the Wildcats.
     "Compared to last year we were more efficient on offense. That has been a key factor in all our games so far this year," Cavalier said.