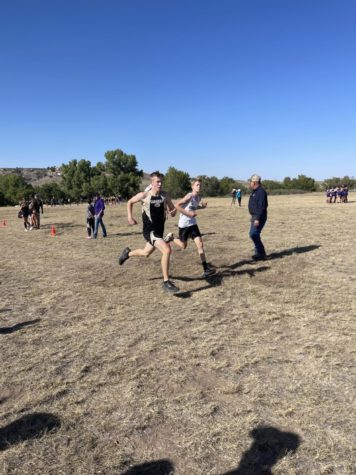 "The year is going very good," cross country boys coach, Jay McCook said when asked how the running season is treating our cross-country teams. On September 23, the Wildcats placed 4th at the Lubbock invitational meet and the Lady Cats placed 2nd overall.
     "The best that we have ever finished in 3A," McCook said.
From the boys' team, CJ Jimenez placed 11th individually and from the girls, Konnar McClendon placed 2nd followed by Elizabeth Guerrero and Arionna Black finishing in the top 20.
Story continues below advertisement
      McCook, as well as many of our competitors expect that the District Championship title be held from the previous year; it gives them a great shot in making it to state for the first time ever in 3A.
     During this last Saturday's meet in Canyon, boys' varsity runners placed first out of 15 teams with our top two runners being CJ Jimenez placing 4th and Joseph Dominguez placing 15th.  JV runners placed 4th out of 9 teams, top runner being Logan Urschel, 14th.
     Meet dates to look forward to will be the District Meet in Dalhart on October 11, and Regionals in Lubbock on October 23. McCook has had high expectations from the start of the season and with the boys' team doing so well, the expectations climb higher and higher.
     "I am looking forward to seeing if the boys will continue to rise to the occasions and make it to state," McCook said.