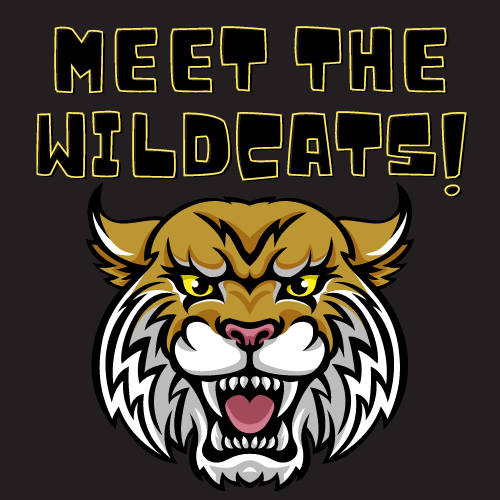 The Wildcats started out strong this school year with the annual Meet the Wildcats Ceremony on Tuesday, August 22. Unlike previous years, students and staff were introduced by an announcer instead of introducing themselves. The ceremony occurred on the home side this year due to construction on the track, the changes causing mixed feelings among students and staff. 
"Last year was my first year of Meet the Wildcats, but I did enjoy announcing myself more than being announced," Senior Myra Herrera said. "It made me feel more seen."  
Instead of running through the giant Wildcat inflatable, like in years past, students lined up alphabetically by grade level and walked across the sidelines as their names were called. With fans and the band seated on the home side in the direct sunlight, heat was a concern.  
"It was hot. I was not a huge fan of the changes. I think part of the fun was being able to run through the inflatable Wildcat, but I can understand why it was changed," Junior Band Member, Maggie Hanes said. 
Story continues below advertisement
Fans, students, and staff alike complained about the event lasting two hours this year, with Coach Mayhew expressing his concern over the time. 
"I like the fact that every student got to participate in it, I think we can come up with a more efficient way of doing it when it's 100° F," Mayhew said. "Instead of calling them out, I think they should get to walk out to their favorite song, so we can last long enough to turn on the lights."