Coach Mattye Tyler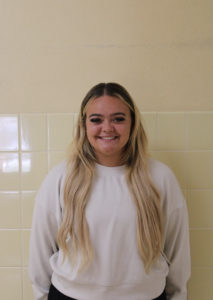 We are welcoming a new assistant softball coach and middle school science teacher, Coach Mattye Tyler, coming all the way from Lubbock, Texas. We asked Tyler what she liked about Canadian, she told us that she really enjoys the community. Next we asked about what she was doing before moving to Canadian, Tyler told us that she played college softball at Lubbock Christian University. Last question we had for her was about the softball program in Canadian and how she was enjoying it. She said that she loved it, the girls are very hard workers, and she enjoys watching them.
Story continues below advertisement
Derek Vasquez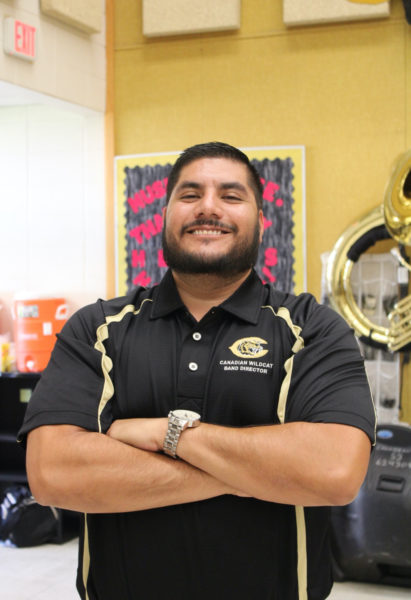 Introducing: Mr. Derek Vasquez as our new assistant band director coming all the way from Tulia, Texas. We asked Mr. Vasquez a couple of questions to get insight on how he feels about the big move. First, we asked what some differences are between Canadian and Tulia. He told us that the culture was very different and that the community in Canadian is very proud and supportive. The community expects a lot from the kids and the kids meet the expectations. Next, we asked what made him decide to move his family to Canadian. He stated that it was a good opportunity for his family. He also told us that he grew up in Stratford, Texas. He feels as though Stratford and Canadian are very similar. Next question was undoubtedly a hard one for Vasquez, we wanted to know if he was going to feel uncomfortable competing against his former band. He said it would absolutely be uncomfortable. The seniors were his first group of sixth graders over in Tulia. Vasquez has taught every single kid in the program. When he was leaving the band culture was in a good place. He was looking forward to a great year with Tulia. He loves those kids and although they might not understand why he moved, the band kids in Tulia will always hold a special place in his heart. Our last question for Vasquez was more on the bright side of things. We asked if he has enjoyed helping lead the wildcat band. He said he's had a great time, and it has been a lot of fun. He loves the kids, the culture, and the community of Canadian.