Is saying I love you too late a sign of desperation?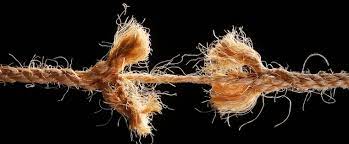 Saying I love you to your significant other is a big deal, some people tend to throw those words around like it's nothing. So, when is the right time to say those forbidden words? Personally, I think there are many factors that come into play when you're deciding to tell someone that you love them.
Most people in today's society tend to have trouble with dating. After covid, a lot of people struggled with being social and being able to express how they feel. This is why showing how you feel towards someone is very important. If you love someone, you should tell them. Being able to show emotions and feelings towards one another in a relationship is very important. However, it's important to keep in mind that if the other person isn't ready to say it back to you, then you need to accept that. 
Waiting too long to say that you love someone can cause complications. If you wait too long to say I love you to your partner, then they might not believe you. They could think you're saying it just to keep them around or string them along in a game of manipulation. If you wait too long and the other person starts to lose feelings and wants to break things off then you're too late. At that point you will be left wondering what could have happened if you had just taken a chance and told your partner that you love them.
When the other person says I love you sooner than you that's okay, you could be reading the same book but they're just a couple chapters ahead. When you feel ready to say it, just say it, don't wait any longer. Expressing such strong emotions is healthy, especially in the world we live in. Don't wait until it's too late, especially if you're ready to say it, even if the other person isn't. However, it's very important to understand that if the other isn't ready to say back, that you yourself understand and reassure them that they shouldn't feel as if they're obligated to say it back.
Leave a Comment
Your donation will support the student journalists of Canadian High School. Your contribution will allow us to purchase equipment and cover our annual website hosting costs.